Rumi Forum and its partners have participated in the largest Rise Against Hunger packing event in the state of Virginia this year. 1,000+ volunteers packed 165,000 life-changing meals. Thank you for helping us reach our 5-year goal of packing 1,000,000 meals!
The meals we packed are shipping to Haiti. In August, Haiti suffered massive devastation from a 7.2 magnitude earthquake followed only three days later by tropical depression Grace, which dumped heavy rains on an already shaken country, creating flooding and mudslides.
More than ever, the people of Haiti need to know that we care about them, we love them, and we want to do what we can to show them compassion. Thanks to members of Christian, Jewish, and Muslim faith communities, all generously sharing their time, talent, and treasure, 165,000 meals will nourish Haitians next month.
You can find more information about the event here.
Community Partners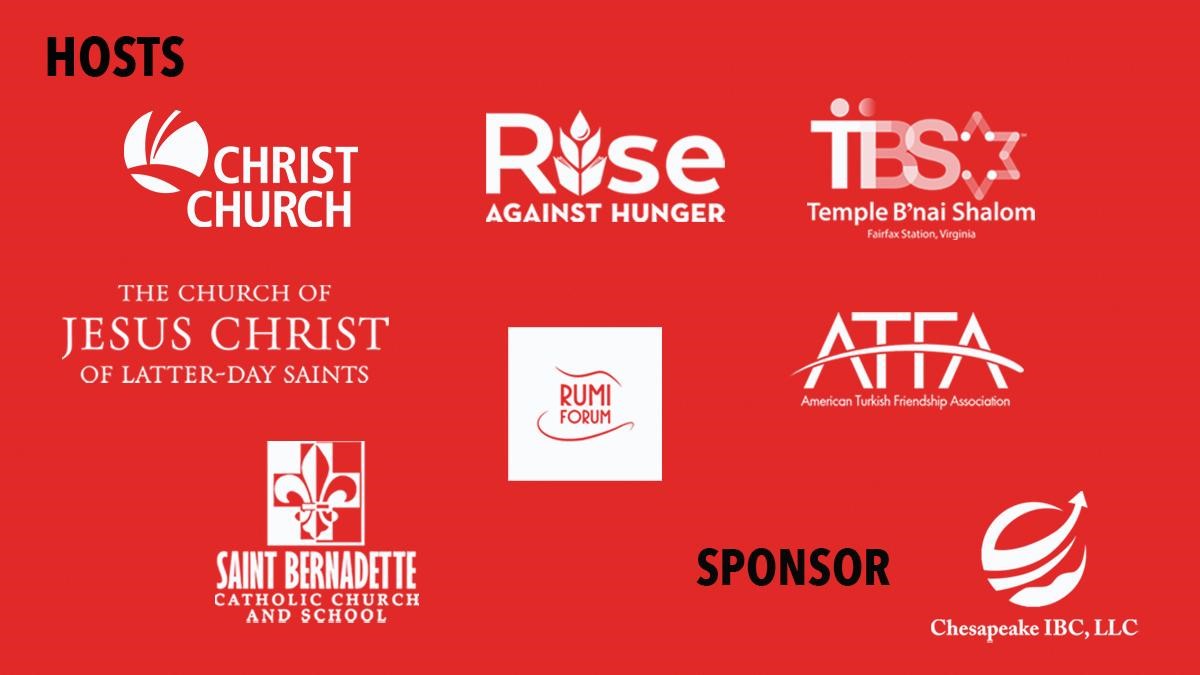 Meal Packing Event
Millionth Meal Celebration Video