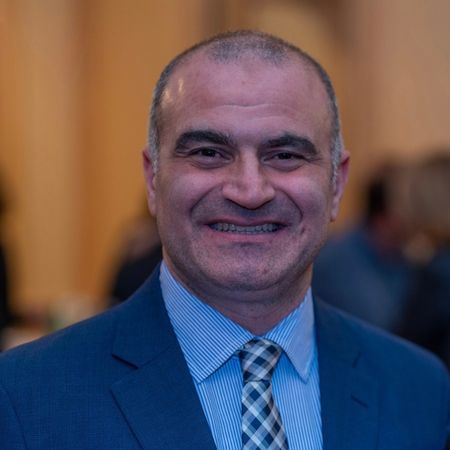 Ibrahim Anli, Executive Director | i.anli@rumiforum.org
Ibrahim Anli is a civic entrepreneur with a career record that bridges nonprofit and academic experience. He was a visiting researcher at the Hebrew University of Jerusalem in 2007-08. Ibrahim joined the Journalists and Writers Foundation's (JWF) Ankara office as the diplomacy coordinator in 2010. In 2013, he became the secretary-general of Abant Platform, JWF's Istanbul-based forum of intellectuals. Ibrahim Anli was a lecturer and acting chair at the Department of International Relations and Diplomacy at Tishk International University in Erbil in 2016-17. He is currently a volunteer instructor for the Osher Lifelong Learning Institute at George Mason University, a member of Braver Angels Scholars Council, and a member of the Public Diplomacy Council of America.
Ibrahim Anli writes opinions in his independent blog and has published peer-reviewed book chapters and articles. He holds a BA in Economics from Istanbul University, an MA in Conflict Analysis and Resolution from Sabanci University, and a certificate in Strategic Management for Leaders of NGOs from Harvard University.
Mehmet Saracoglu, Ph.D., Director, Center for Faith, Identity, and Globalization | m.saracoglu@rumiforum.org
Dr. Mehmet Saracoglu is a community organizer with academic experience, who brings passion and leadership together. Previously, he served at Rumi Forum as the Public Affairs Director and the Government, Media, and Community Affairs Director (Washington, DC) and as the Executive Director (Maryland).During his graduate studies at the University of Kentucky, he served as the founding president of the Interfaith/ Intercultural Dialogue Organization. Mehmet is a member of Leadership Montgomery`s 2019 Emerging Leaders Cohort. He is currently a 2023 BJC Fellow, the co-advocacy officer on the Young Professionals Board of the United Nations Association-National Capital Area, a communicator member of the National Press Club, and a member of Public Diplomacy Council`s Citizen Diplomacy International.
Dr. Saracoglu holds Mining Engineering degrees from Istanbul Technical University (B.S.), and the University of Kentucky (M.S. and Ph.D.). He received Religious and Civic Leaders certificate from the Religious Freedom Center at the Freedom Forum Institute and a Training of the Trainers certificate from Freedom of Religion or Belief Learning Platform.
Mirbek Baken, Public Affairs Director | m.baken@rumiforum.org
Mirbek Baken is a conflict analyst and resolution specialist with experience in international relations. From 2014 to 2017, he served as the Head of the International Department, and since 2017 he has been serving as the Advising Counselor to the National Institute of Human Rights of the Office of the Ombudsman of the Kyrgyz Republic. He has more than 10 years of experience in the research and development of the business structures of the largest companies in Kyrgyzstan, Kazakhstan, and Turkey. While he was doing his Master`s, he was a volunteer at American-Turkish Friendship Association (ATFA) in Fairfax, VA. Mirbek holds a Bachelor`s degree in International Relations from the International University of Kyrgyzstan and a Master`s degree in Conflict Analysis and Resolution from George Mason University. He has been a participant in numerous ombudsmen conferences of Asian and Central Asian countries.